Home
YIELD INTELLIGENCE FOR SEMICONDUCTOR INDUSTRY LEADERS
Boost yield ramp, reduce costs and improve product quality with YieldWatchDog's Smart Data and AI analytics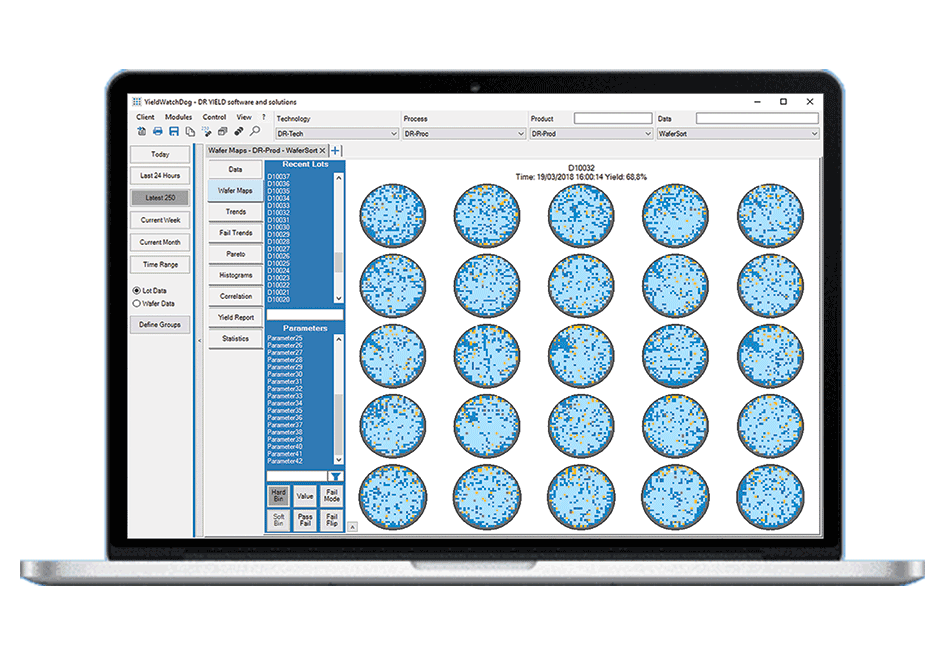 YieldWatchDog is a proven, smart data solution to store, analyze and manage all semiconductor data collected during chip manufacturing and test. YieldWatchDog enables you to improve yields and profits as well as to drive innovation. Find out how you can benefit from our smart data analytics solution.
"YieldWatchDog enables us to enjoy user friendly access and fast response time for analysis of all core manufacturing data, allowing effective yield and cost optimization."
"Changing and updating your analysis schema is never easy but with DR YIELD's help we've been able to deploy our system faster than we thought possible. It's been a great partnership!"
"Thanks DR YIELD team for your great work. Your support is part of our success."
"With the YieldWatchDog software, Inova now has a tool that is capable of parallel production data processing, enabling the rapid load and analysis of large amounts of information. A variety of integrated functions allow different methods for inspecting production data. Easy to use automated rules for applying quality screening techniques further improve device filtering. This ensures a continuous delivery of products with the highest quality,"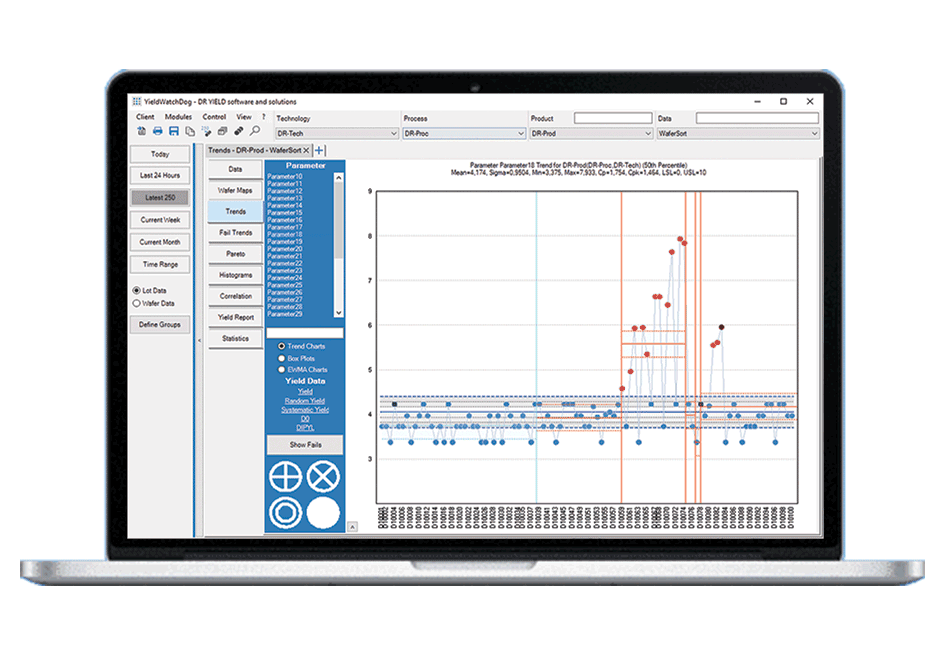 Watch our Webinar on AI in Yield Analytics
and learn how to quickly and easily identify problems in the semiconductor manufacturing processes:
DR YIELD is the trusted supplier of data analysis solutions for leading semiconductor manufacturers around the globe.